Power Switch Blowing Fuse
YP-RP5R Power Panel Switching System
Hello,

I recently purchased the YP-RP5R switch and 4 LED strip lights. I have a Lowrance Elite 7 pulled into 1 port and the led strip lights in the S and B ports. When I power on the system the fish finder turns on with no issues. However, when I go to switch the lights on I get no power to them and then after a few times pressing the switch box I end up blowing a fuse. I read a previous post about not having the LED lights too tight but I have check all the connections and every thing seems to be installed correctly and connected but I am still blowing fuses when I power the lights on.

I just purchased this and would love to use it. Do you have a suggestion as to why the lights will not work?
Status:
Open
Aug 29, 2023 - 07:44 PM
---
1

answer
View More Product Details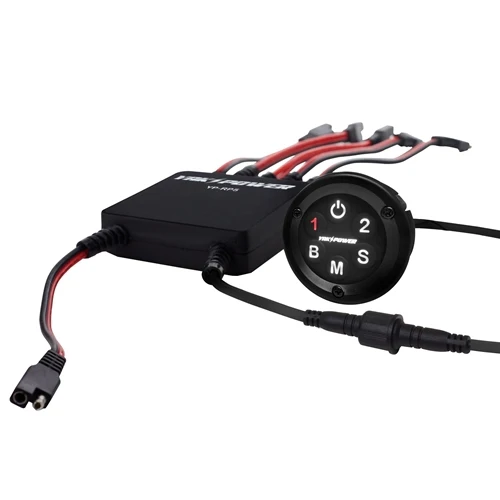 YP-RP5R Power Panel Switching System
Easily add and control 12-volt electronics on your kayak Waterproof, illuminated control panel Master power button Waterproof 5-Outlet Relay Switching Module (bow, mid-ship, stern, ACC 1, ACC 2) No cutting or splicing required Designed for 15 amps total current draw Fast, free shipping on orders ove...
See More
View Details
View all YP-RP5R Power Panel Switching System Questions & Answers