What size battery and wiring harness do i need to run a fish finder and navigation lights?
YP-RP5CS3 Serious Complete System
In a top water 106 would like to put the battery under the seat
Status:
Open
Mar 02, 2023 - 06:19 AM
---
0
Answers
This question has not yet been answered.
View More Product Details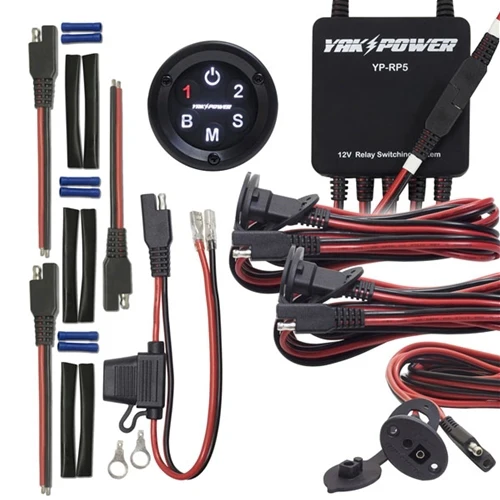 YP-RP5CS3 Serious Complete System
Complete plug-and-play wiring solution for adding and controlling 12-volt electronics on your kayak 
Patented Power Panel electronic control system 
Includes: (1) YP-RP5R Power Panel Switching System, (1) YP-PMC48S Power Port with 4ft. wire – Mid-ship, (2) YP-PMC96S Power Por...
See More
View Details
View all YP-RP5CS3 Serious Complete System Questions & Answers