My led strips do not work
YP-LEDK-RG210 10" LED Light Kit, 2-Piece – Red & Green
I'm trying to install the 10" LED navigation lights. I can't get them to work with the cables that come with the kit. I am using a yak-power distribution module on my kayak. The lights work when I bypass the cables and plug them directly into the 3.5mm to SAE adapter that comes in the kit. But, I can't get them to work if I plug in the long cables. I tried pushing them all the way to seat them into the connector, but the lights still don't work with the cable. I hooked up my meter and confirmed continuity in the cables. The cables appear to be fine. I don't want to drill any holes in my kayak until I can get the lights to work. Do you have any idea on things I can try?
Status:
Open
Dec 04, 2022 - 05:51 PM
---
1

answer
View More Product Details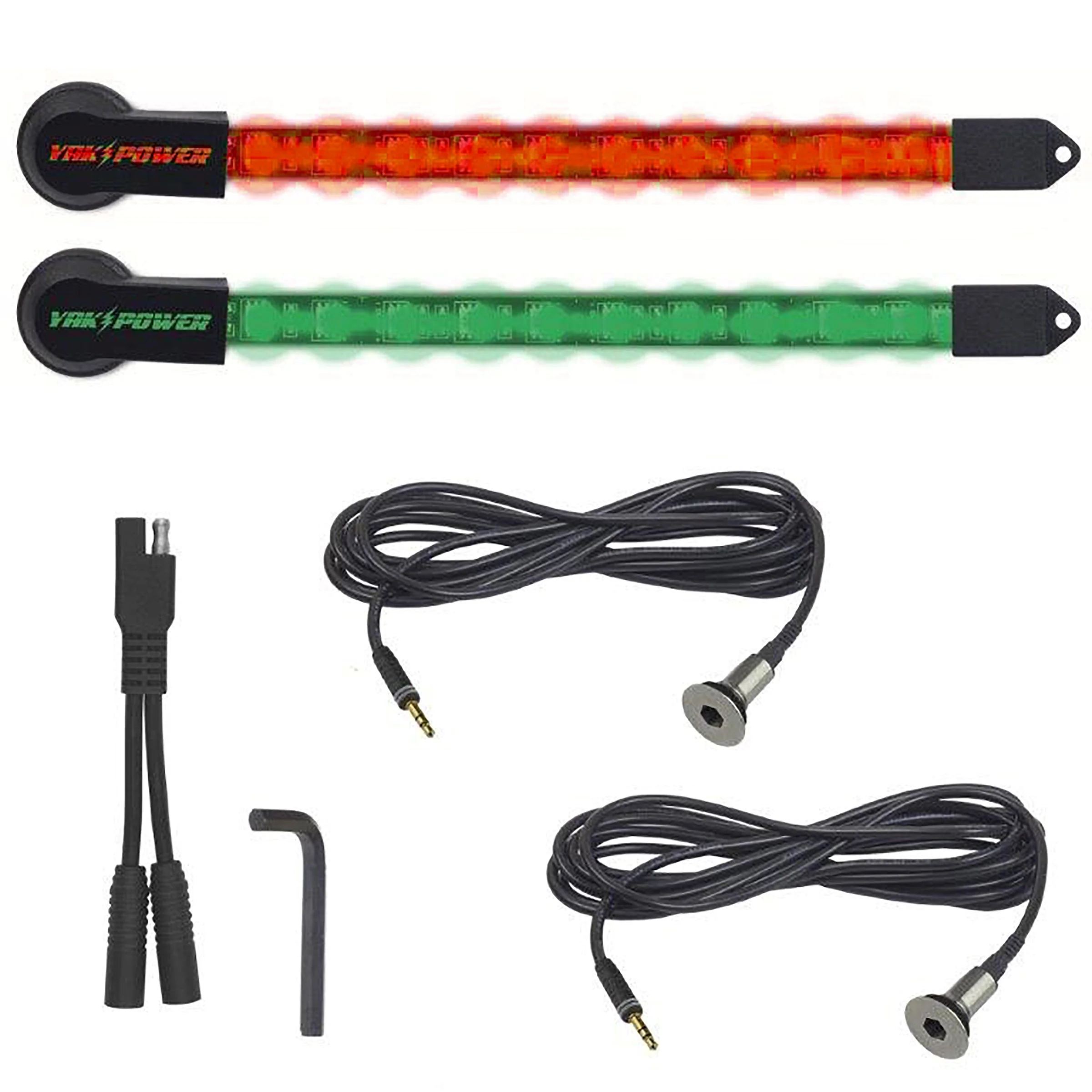 YP-LEDK-RG210 10" LED Light Kit, 2-Piece – Red & Green
Easily add LED lights to your kayak Completely encapsulated, compression molded, silicone encased LED light strips with Super Bright LEDs Patent-pending, stainless steel, self-sealing, waterproof through hull connectors No cutting or splicing required IP68 Rating – Fully submersible UV resistant 60 ...
See More
View Details
View all YP-LEDK-RG210 10" LED Light Kit, 2-Piece – Red & Green Questions & Answers