Am i able to choose light colors?
YP-RP5PSCS ProStaff Complete System
I dont see the option to chose led colors, i want red buttons and green strips.
Status:
Open
Mar 28, 2022 - 06:48 PM
---
1

answer
Answers
Mar 29, 2022 - 08:28 AM
You can use the system builder option to choose the lights you want
View More Product Details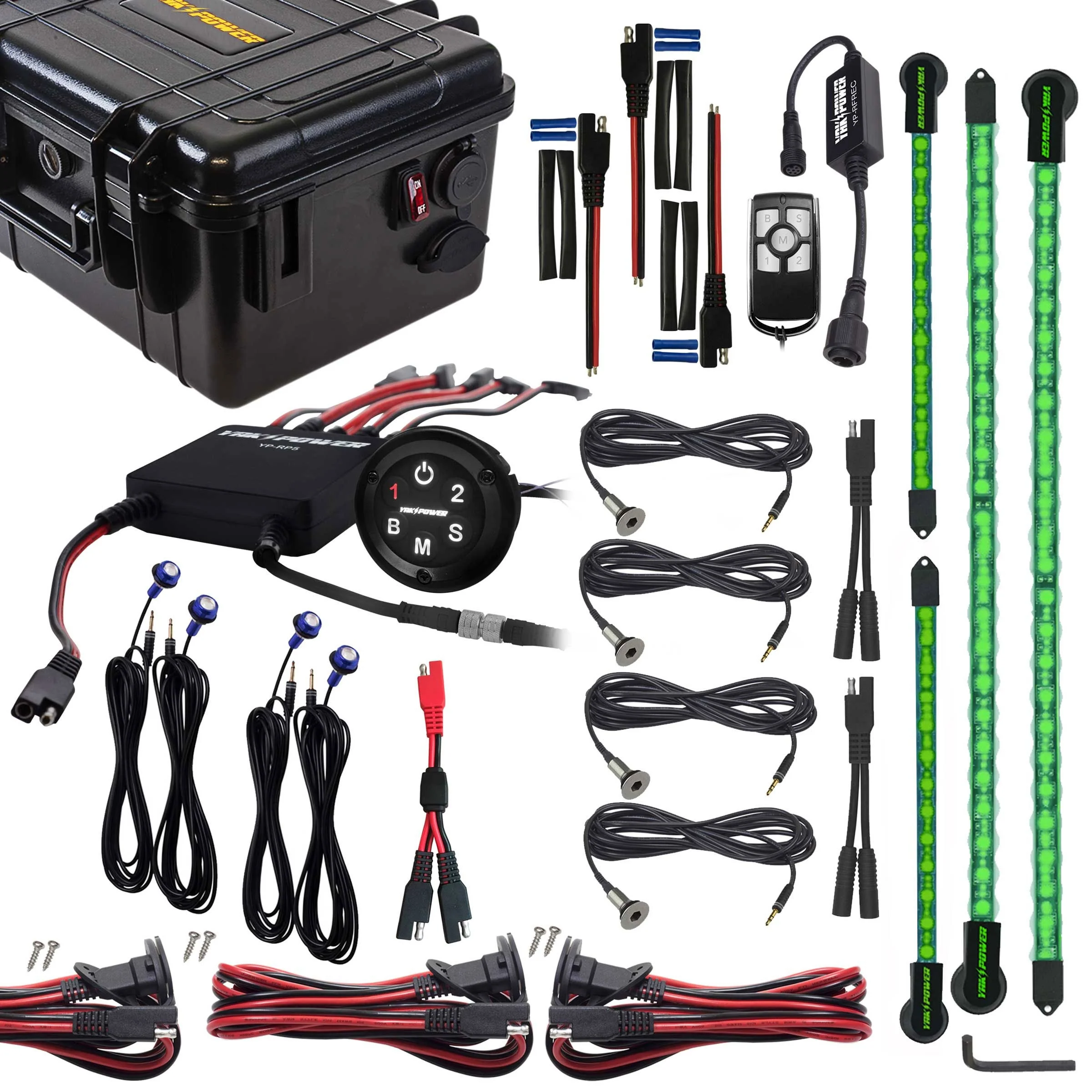 YP-RP5PSCS ProStaff Complete System
Plug-and-play SAE connectors make it easy to connect everything all together Waterproof, illuminated control panel Master power button Waterproof 5-Outlet Relay Switching Module (bow, mid-ship, stern, ACC 1, ACC 2) Fast, free shipping on orders over $50 BILT® 3D Interactive Instructions Assembl...
See More
View Details
View all YP-RP5PSCS ProStaff Complete System Questions & Answers